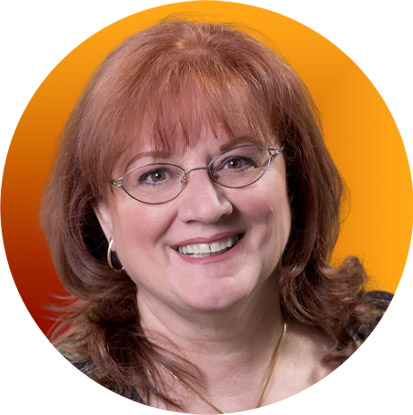 Laura Hess
The Coach With the Velvet Whip
Master Coach

Mastermind Group Facilitator
I love my work!
My Story
How do you marry your passions with your career?
Let me tell you:
I've worn many hats throughout my life. I've been a burger flipper, panty-folder, dog groomer, salesperson, kitchen gadget expert, Radiologic Technologist, CPA, marketing director, trainer, and consultant.
None of those was my path to bliss. At the time, I did what I did because I "was supposed to." I was wrong, like so many other people.
When I looked at what I truly love doing, what expands my heart, two things come to mind:
Working with women to follow their bliss
Cooking
​Coach and Mastermind Group Facilitator are my path to bliss. With them, I live my first passion of working with women.
Coach in the Kitchen™ marries them together. I'm able to be with women, in a relaxed atmosphere, in a room where life happens. It doesn't get any better than this – every day is an adventure.
The Beginning
In 1994, I left accounting behind me forever and became a Coach and trainer. The work touched me at my core, and my path was clear: Coaching, training, and speaking to inspire or educate are things I love. Being able to do those things and earn a living is a dream.
In 2015, I started leading Mastermind Groups for women in business. Women need the support of other women. We blossom and thrive together.
Philip Cohen (my partner in life and business) and I started working together in 1994. It's given me another dimension of experience to add to my toolbox. I've learned what it takes to live and work in harmony with your life partner. We designed Partners with Partners  with couples who live and work together in mind.
Qualifications
One of a small group of early adopters of coaching, I'm also the International Coach Federation's founding Treasurer. A Master Coach since 1999, I'm among the top 3% of credentialed coaches worldwide. I continue to support the coaching community. Every person, especially business people, can benefit from working with a trained coach.
Training is vital to me. I am actively involved in Mastermind Group Facilitation Training with The Success Alliance's Synergy Program.
Why I Do What I Do
My "Why" is easy and follows my passion: Connecting and working with women to follow their bliss. Through the work I do, women:
Simplify their lives
Make better choices for themselves
Create more successful businesses
Reduce Stress
Feel supported and less alone
End overwhelm
Get a handle on their finances
… and so much more
Professional Affiliations
Coach U, Graduate 1996
Synergy Mastermind Facilitator Training and Certification
International Coach Federation, Founding Member and Treasurer
Nevada Professional Coaches Association, Founding Member
PUSH the Envelope™, Owner
Women Owned Business Club Member
Women's Business Council, Founding Member
Published author
Public speaker