Mastermind Groups
for Savvy Business Women
Build a Profitable and Rewarding
Business and Life
Stop Going it Alone: See How Laser Coaching, Mastermind Group Meetings,
Training, and Tools Can Help You Stop the Struggle and Love Your Life and Business
Do you know the two things all business women seem to need more of?
Time and connection with other successful business women who know and
understand what it means to be a working woman; women ready to give
and receive support in an intimate, powerful, and authentic group.
Mastermind Groups for Business Women
Retire Your Red Cape
You've been a one-woman show far too long, and you're in good company. Many women wear that red cape, even more when they're in business.
With a Mastermind group you retire your cape.
Group members are all experienced business owners. They know that to be successful and happy they can't do everything and they're ready to get the help and support they need.
Learn from your Mastermind group how to let go of control and draw on the talent around you so you have more time to do what you love, and far less stress.
Real-Time Help
Have something come up between Mastermind group meetings?
No problem. You have a willing group of other business women to call on. Reach out for the help you need to either one member or the entire group by phone or text.
Solve problems and make decisions more easily with the help of your Mastermind group members.
Even when you're not in a Mastermind group meeting you have your group behind you. They all have experiences and best practices to share that will give you exactly what you need in the moment.
Connection
Women thrive when they connect, and somehow you never take the time to be with friends – there always seems to be something more important.
That leaves you missing a critical piece of a harmonious life for women – time with other women.
As business women we need that connection even more. Your Mastermind group connects you with other women just like you for business and for enjoying life.
As you work together in the group, you develop strong, and life-long relationships. You get to know your group members so well, they become part of your "family".

Lisa Grant, OMD​​​​
Spring Mountains Acupuncture
I have gotten valuable support and advice from my group. When I have marketing materials it's really helpful to have several pair of eyes look at them and give feedback. I've had questions about how to handle difficult client issues and gotten superb advice about setting boundaries. It's also a pleasure to be able to give insight to other women in the group based in my experience and professional expertise. It's proof that I do know what I'm doing. That is a powerful reminder to myself when I am stuck.
There are times when I think I don't really have anything to discuss, and every time it's happened, I've come away happy because I raised a small issue and gotten a wealth of wisdom on connecting issues. The way the conversations expand organically to touch on interconnected issues means that every meeting is an unexpected pleasure and help.
Laura is an excellent facilitator. She is warm and empathetic, with strong insights and a way of cutting to the heart of the matter that fosters growth and self-realization. This is a very wordy way of saying she knows what she's doing!
We talk about business concerns and personal concerns. We're a group of supportive small business owning women. The strength and support we give each other is invaluable. I highly recommend joining a mastermind group run by Laura; you will be enriched personally and professionally as a result!
Call to Learn More…
See if a Mastermind Group is Right for You!
(702) 252-3657
What, Exactly, IS a Mastermind Group?
Imagine…
…You're out with a couple of colleagues or friends, your regular monthly lunch. You're all sitting around the table when one of you let's slip she's got a problem at work that she's struggling with. What happens? You ALL start offering advice, brainstorming solutions, sharing experiences, and focus on how to help your friend. Ideas just keeping popping up and by the end of lunch, your friend has a solution in hand and a plan of action.
That's a lot like what happens in a Mastermind group meeting. The biggest difference is the structure and focus for the conversation, and there's a trained facilitator to keep the meeting moving.
Here's the long version:
Mastermind groups offer a combination of brainstorming, education, peer accountability and support in a group setting to sharpen your business and personal skills. A Mastermind group helps you and your Mastermind group members achieve success. Members challenge each other to set powerful goals, and more importantly, to accomplish them.
Through a Mastermind group process, first you create a goal, then a plan to achieve it. The group helps you with creative ideas and wise decisions-making. Then, as you begin to implement your plan, you bring both success stories and problems to the group. Success stories are applauded (loudly!), and problems are solved through peer brainstorming and collective, creative thinking.
The group requires commitment, confidentiality, willingness to both give and receive advice and ideas, and support each other with total honesty, respect, and compassion. Mastermind group members act as catalysts for growth, devil's advocates and supportive colleagues. This is the essence and value of mastermind groups.
Each meeting has an agenda, so that conversations stay on course. The Facilitator is tasked with making sure conversations are deep and balanced, and that all Mastermind group meeting agenda items are covered in the time allotted.
​Excerpted from Find Your Perfect Mastermind Group,
​Laura Hess, Philip Cohen, Laurie Wann, and Karyn Greenstreet
Why Women Only?
There's no question that men and women communicate differently. Our approach to life and business is different. For women, business is also about connecting hearts. We tend to be more collaborative and supportive of each other. More than that, when we have other women in business around us, we have natural mentors and role models, teachers, and friends. We become more successful ourselves, even as we support the other women we associate with.
I work only with women because they're the people I'm most passionate about helping. I've seen far too many women trying to fit themselves into somebody else's version of who they should be. The result is overwhelm, frustration, and struggle. My vision is to take those options away and that every woman know who she is; to step confidently into her place in the world.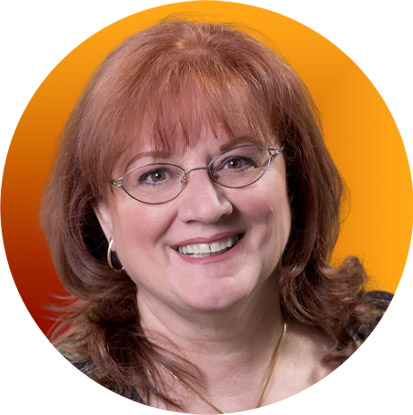 Your Facilitator Matters
Like with so many professions, there are a lot of people running Mastermind groups with no training. That's not a bad thing, necessarily. But working with a trained Mastermind Facilitator means you have a guide who's trained in listening skills, knows how to manage the flow of conversations, can hold you accountable in a way that keeps you moving forward, and can step in when challenging situations arise. You can be confident that group members have been carefully vetted to create the perfect Mastermind Group for you. Couple that with coach training and decades of experience in coaching and business, and you've got a winning combination for your PUSH the Envelope™ Mastermind Facilitator.
This is Me, Laura:
With training in Coaching, Mastermind Facilitation, and NLP, as well as experience as a CPA and business owner, I've seen just about everything and heard all the stories. I know what it takes to create a successful business, and I know how to bring your business and personal lives together in a way that works for you. The combination of my experience and training gives me a deeper understanding of how to run a Mastermind group, and a broader skill set for effectively moving you to the actions you need to take. As your Facilitator, you get all of me. I bring all my skills, training, experience, and heart to our PUSH the Envelope™ meetings with only one goal in mind: Your success that of each and every group member.

Sheryl Green
Motivational Speaker • Business Content Writer
My name is Sheryl Green and I am a brand new motivational speaker, a business content writer and an animal rescuer. I joined the PUSH the Envelope™ Mastermind Group with Laura Hess because I needed the support to tackle so many projects at once, and the wisdom to learn how to prioritize. Being in the group has helped me gain clarity in my message and my audience, and given me the support of like-minded female entrepreneurs.
If you want to benefit from a group of supportive women who are invested in helping you grow your business and improve your life, a PUSH the Envelope™ Mastermind Group is just what you need.
Is a Mastermind Group Right for You?

Being a business woman doesn't automatically mean you should join a Mastermind group.
There are expectations for members to live up to. It's not hard, it just requires a commitment on your part.
A Mastermind Group is for You if…
You want to tap into the power of a group of other business women.
Eliminating overwhelm, overload, and overwork is a priority in your life.
You know you can be more and have more when you're not doing it all alone.
You're ready for more focus and direction in your life and business.
You want to soar past extraordinary to something greater – ordinary is not an option.
You're willing to be challenged.
You want to help other women grow and develop themselves and their businesses.
A Mastermind Group is
NOT

for You if…
You already have the perfect balance of work and life.
Your business is as efficient and profitable as you want – there's nothing more you need.
Committing the time and energy to being part of a Mastermind group is not possible – there's just too many other things pulling on you.
You're not willing to share your personal insights to benefit other group members.
Asking for help, even when you know you desperately need it, is not something you're willing to do.
You're not willing to be held accountable.
Call Now to Join
Membership is not automatic. I want to be sure the Mastermind group is a good fit for you. When you set up a call with me we'll talk about your life and business. We'll also clarify your goals and make sure your expectations are aligned with the purpose of a Mastermind Group.
Give me a call at (702) 252-3657, or send me an email.

Chrissy Carew
Master Certified Coach
Laura is a brilliant facilitator. My PUSH the Envelope™ Mastermind was a wonderful experience for me. I reached my goals much quicker than I would on my own. I really connected with the other women in the group and made some wonderful new friends. It was great to have people to bounce things off of. I had insights left and right, one after the other. It's an experience for women who really want to have a support team. The accountability was really great, and the belief in me made me believe more in myself. And being a solopreneur I have so much alone time. The community and camaraderie was amazing.