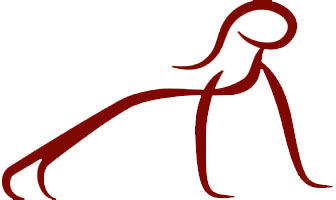 Are You Doing
Your Daily PUSH Ups?
What do you have on your to do list that needs to be done and you keep putting off?
Are you missing a quota at work that can cost you big dollars, maybe even your job?
What New Year resolution did you make that you want to give a kick-start to … or complete?
Which of your dreams is it time to bring to the front burner and start living?
Is there a big project you want to finish that seems overwhelming?
You may have your own version: something that keeps getting put off because other things seem more important or are demanding your attention and time.
Good News; Bad News
You're not alone. Many of us have the same experience. We're so busy – work, family, health… – so many things demanding our attention. It's easy to get lost in the details, miss deadlines, or get distracted by life.
Daily PUSH Ups can help solve those problems.
30 minutes a day for 5 days and your Daily PUSH Ups can get you into shape for whatever's next.
The Daily PUSH Ups Procrastination Buster Program is easy to make part of your life. For 5 days in a row, you spend 30 minutes on the phone with up to 10 other people. Each of you will be focused on achieving a personal and specific goal or task by the end of the week. Each day's call will be a time for you to report on your prior day's progress, you will commit to the action for the day, and you will will get some daily inspiration to keep you moving and motivated.
The size of each group is limited – in 30 minutes we want to make sure we hear from everybody and the short time means we get down to business quickly, get our work done on the call, and then you're on your way to make things happen.
And you can't beat the registration fee: only $47.
That's right, $47 to get you moving, doing, and succeeding. That's less than the cost of dinner for two!
And it couldn't be easier to attend. If you have a phone, you can do your Daily PUSH Ups.
The program is for anybody:
Who's ready to get out of their own way and start making things happen.
Who knows they can't do it all by themselves – every successful person in the world had help from others.
Isn't afraid to stretch themself.
Is tired of the same old thing and wants to change the way they're working and living.
Knows it's time to turn their dream into reality.
Make it your year!
$47 — 30 minutes a day for 5 days, and you're off!
The next program begins:
Get on the waiting list for the next Daily PUSH Ups Program
You will be sent call instructions and program materials once you've completed your sign up.
We look forward to having you join us and to being part of your success!
P.S. There's more good news: The Daily PUSH Ups program can be taken over and over again. It's a tool for you to use to keep you motivated and moving. At only $47 for the 5-day program, it makes sense to take advantage of the Daily PUSH Ups program as often as you want or need to.
P.P.S. Because we're Master Certified Coaches you get the benefit of a little coaching on our calls.
P.P.P.S. So what are you waiting for? This is a Procrastination Buster Program! Sign up now and start benefiting now.