Let's Start at The Beginning of The PUSH with Coaching ...
For most, there is a gap between how they are living their lives and what they want. Coaching bridges that gap.
Coaching is the process of moving you to the heights of your own potential. For most people, there is a gap between how they are living their lives and what they truly want. Coaching bridges that gap. When you hire a coach, you hire a partner for your life and create a collaborative relationship where the only goal is your success. With a trained coach, you'll live up to your potential and begin achieving more both personally and professionally.
For most people (no matter how good their life already is) there's something more they want – money, time, closer relationships…. There's also a belief we have to work really hard to get the "more." Nothing could be farther from the truth. Athletes, performers and musicians know this and they find a trained "someone else" to help them set goals, discover real needs, and work effectively toward excellence. They hire a coach or a teacher. No serious athlete or musician expects to progress far without one.
Do You Want To achieve More And Struggle Less?
Are you interested in learning to communicate more effectively?
Do you feel as good as you want to physically?
Is it important to you to substantially increase the quality of your everyday life?
Do you want to improve the quality of your relationships?
When You Work With A Coach,
You Will ...
Take smarter actions by setting goals you want to achieve
Have a balanced life that you design
Make and keep more money
Reach for more without being consumed in the process
Make better decisions for yourself with a clearer vision and focus
Have sustainable energy and enjoy a renewed passion for life
... Choosing Your Coach.
(It Can Be Easy!)
Not every Coach is a fit for every client. It's critical to your success that you choose the right Coach for you. Read our Beware the Counterfeit Coach Consumers Gu​ide to Hiring a Professional Coach so your know what to look for. And, of course, we want you to learn more about us and what we do … Entice your curiosity and read all about Laura Hess and Philip Cohen. They will push you to the edge and beyond!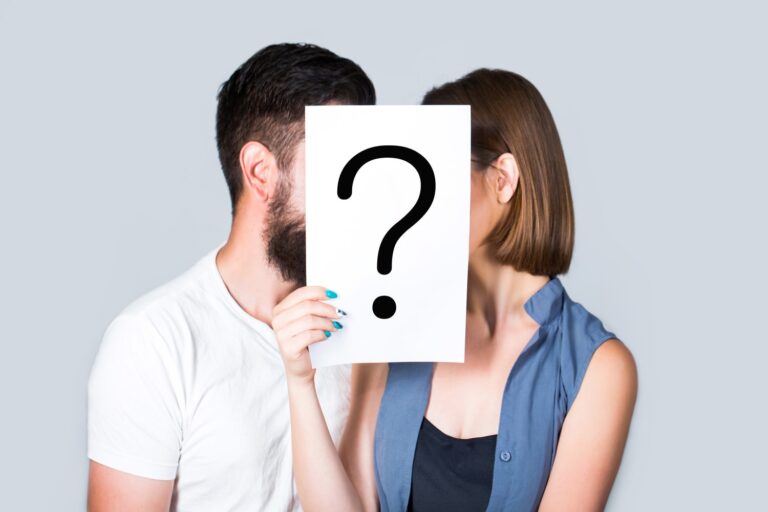 Is your business as successful as you want it to be?
Are you starting a new business?
Is a career change in your future?
Do you have a strategic plan for your business?
Are you making as much profit as you want?
Are you working too many hours?
Business Coaching Includes:
Setting priorities for actions and projects.
Planning, budgeting, and goal-setting.
Integrating your business and personal lives.
Making key decisions and designing strategies.
Catching up and keeping ahead in business.
Training, developing and managing staff.
Increasing sales substantially or filling a professional practice.
Turning around a difficult situation.
Overcoming overwhelm.
Having a confidential and non-judgmental "partner".
Corporate coaching evolves an organization and its members to achieve breakthrough results. Corporate coaching is central to a cultural evolution process that shifts the landscape of the workplace from one where people receive direction from others to one where people commit to doing things they care passionately about. Everyone wins and organizations achieve extraordinary results when their members' creativity and potential are realized.
Global competition, advances in computer and telecommunications technology, product and service innovation and the emergence of the customer as a central player in the organization, have created a new corporate imperative. Companies are recognizing the value of their employees. Cultivating and maintaining a loyal, highly motivated work force is critical to success. Competitive advantage, even survival, compels organizations to continually innovate at an unprecedented speed.
Rapid response to the marketplace is made possible in organizations promoting continual advances in knowledge within their cultures. Leaders and members alike must radically shift the way they think and act in relationship to work. They must place a new emphasis on learning and the harnessing of individual and collective creativity. This will require a new type of workplace relationship. Coaching provides both a technology and a process for such a relationship and is one of the cornerstones for organizational evolution.
Benefits For Your Business
Reduces turnover and the high cost of finding replacements
Builds a common language within the organization
Emphasizes the unique potential of individuals
Provides the means to establish networks and partnerships
Complements other improvement processes
Has sustainable benefits
Promotes development of new skills and focused performance
Facilitates the building of shared vision
Leads to stronger employee loyalty
Fees for coaching vary by the kind of coaching or services you want. Feel free to contact us, Laura and Philip, as we would be more than happy to talk with you about coaching.
Kind Words From Our Clients
Sarah Stone
Intuitive Healer and Animal Communicator
I am so grateful to be able to work with Laura. I was at a loss of how to enhance my business of 20 years and I really don't think I could get so much help. Laura has proven to be so intuitive and sharp that she was able to pinpoint the blocks I've been battling for years. I didn't even know what they were ... now I do! She has helped me to work through one piece at a time teaching me how to make the whole pictures work. I really appreciate that she is no-nonsense and excellent with guidance and direction. She has expanded and enhanced my business and brought back my joyfulness and excitement for the years to come. If your business is not where you know it could be, you need to work with Laura! Not only is my business growing, my whole life has improved! I highly recommend her.
Chrissy Carew
MCC
Laura is a brilliant facilitator. My PUSH the Envelope™ Mastermind was a wonderful experience for me. I reached my goals much quicker than I would have on my own. I really connected with the other women in the group and made some wonderful new friends. It was great to have people to bounce things off of. I had insights left and right, one after the other. It's an experience for women who really want to have a support team. the accountability was really great, and the belief in me made me believe more in myself. And, being a solopreneur, I have so much alone time. The community and camaraderie was amazing!
Lisa Grant
Acupuncturist
I've been working with Laura for 3 years now. As a business coach, Laura has deep insight into what you can do to help move yourself forward. She works exclusively with women in business, and understand our needs, our hang ups, and how to get us moving. She is a joy to work with, and emphasizes joy as part of how we balance work and life. I highly, highly recommend Laura.
Sheryl Green
Motivational Speaker
My name is Sheryl Green and I am a brand new motivational speaker, a business content writer, and an animal rescuer. I joined the PUSH the Envelope™ Mastermind Group with Laura Hess because I needed the support to tackle so many projects at once, and the wisdom to learn how to prioritize. Being in the group has helped me gain clarity in my message and my audience, and given me the support of like-minded female entrepreneurs. IF you want to benefit from a group of supportive women who are invested in helping your grow your business and improve your life, a PUSH the Envelope™ Mastermind Group is just what you need!